Profile
Guangdong Shenling Environmental Systems Co., Ltd. develops ZK Series Modular Air Handling Unit independently. The unit is based on tens of years' technology accumulation and has several technical advantages. The technology reaches international advanced level and is innovative design at domestic market.
ZK Series Modular Air Handling Unit adopts patent of Cabinet Buckle Folding Structure. This technology not only strengthens cabinet, but also solves the tough technical problems of air leakage, strength and cold bridges of air conditioner cabinet existing for a long time.
Air flow ranges 2000-220000m³/h. There are 36 specifications available for choice. Varieties of functional sections can be configured according to customer's demand, including primary fresh/return air, cooling coil elimination, heating, humidification, secondary return air, fan, noise elimination, medium efficiency filtration, sterilization, heat recovery and etc.
Technical Features
1、 Excellent airproof performance and low air-leakage rate
Each unit panel has a reasonable design of concave-convex caulking grooves on four sides. Based on such a patented seal technology, the panels are assembled through buckle folding technology directly. Innovative technology of integrated molding leads to excellent performance, with air-leakage rate as low as 1/20 of national standard (2%).
2、 Cold Bridge and Rust Prevention
High-pressure polyurethane insulating layer is adopted between two panels, contributing to the thermal conductivity less than 0.0195W/㎡℃ and cold bridge factor as TB2 EN1886. It prevents cold bridge in simple and effective way.
3、 Water Drifting and Leakage Prevention
ZK series AHU adopts high-efficient aluminum alloy breakwater of water-gas isolation. This effectively solves the problem of coil's water drifting. Secondary drain tank is equipped to solve the water leakage completely.
4、 Modular Design
Base on modular design conception, dimension can be adjusted according to change of module specification. It is flexible to assemble the universal standard parts with simplified structure.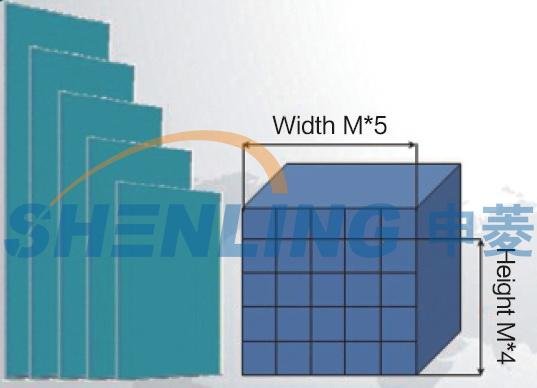 5、 Intelligent Control, High Efficiency, Energy Saving
Professional self-control solution can be provided according to varieties of demands, which ensures each unit work economically, high-efficiently and reliably.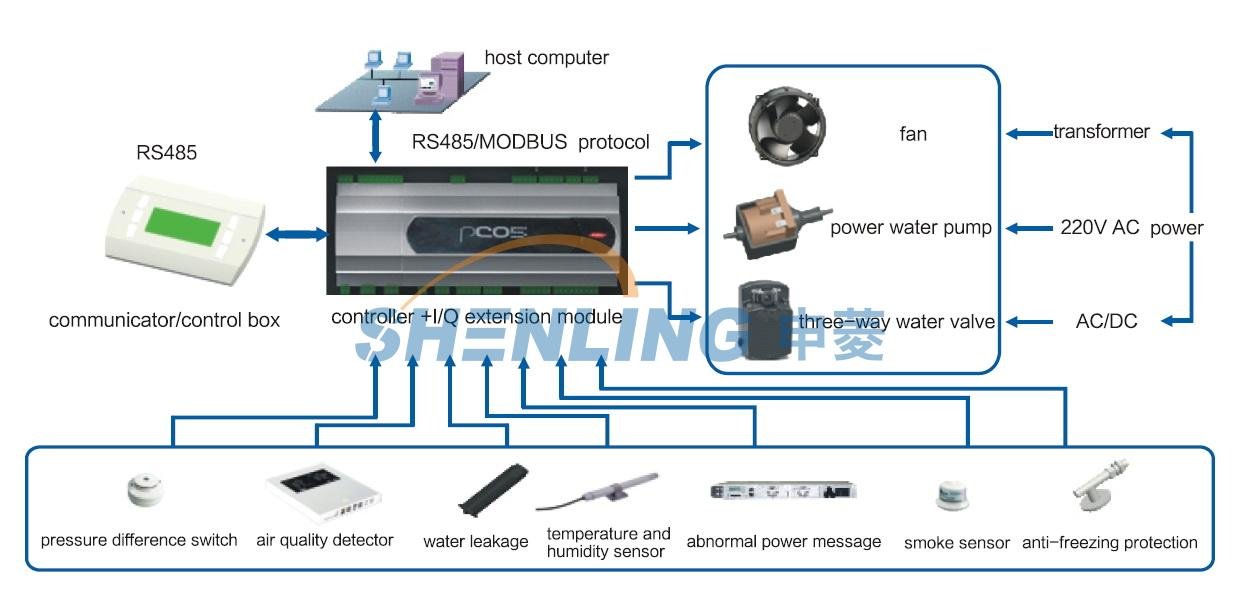 Application
This series, as industrial central air conditioner, can be widely applied in different industries, such as electronic instrument, precision machinery manufacturing, textile, tobacco, pharmaceutical, food, power station, light industry, railway transit, aviation, aerospace and etc. Because of its comfortableness, it is also suitable for large and medium-sized commercial and civil public building, such as commercial building, supermarket, theater, hotel, office building and etc.